Peter Jones, president of association, insists DEFRA and FSA's work into how horse meat got in to UK food chain needs to happen "as quickly as possible" if consumers are to maintain confidence in food provenance.
Investigations into how horse meat has entered the UK food chain must be carried out "as quickly as possible" if consumers are to maintain confidence in where their food comes from, the BVA has insisted.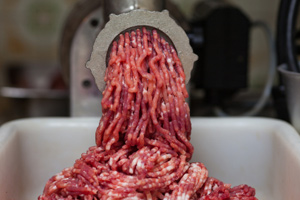 However, following the Food Standards Agency's (FSA) warning to vets of their legal responsibilities in keeping medicines such as phenylbutazone (bute) out of the food chain, BVA president Peter Jones said he was pleased that tests in this area had been "stepped up".
He said: "These incidents are understandably causing concern about the integrity of the food chain and so it is vital that the FSA and DEFRA carry out their investigations as quickly as possible. Consumers must be able to have confidence in the provenance of their food.
 
"We are pleased to see that the testing of beef products has been stepped up and that DEFRA has announced that all horses slaughtered for human consumption will be sampled for the presence of bute."
 
Mr Jones went on to say that, as a maximum residue limit (MRL) for the use of bute in food-producing animals has not been established because of human health concerns, it is key the horse passport system is used to prevent it entering the food chain.
He explained: "When a medicine that does not have an MRL established – such as bute – is administered to a horse, the veterinary surgeon will sign the horse out of the food chain at the time of treatment. This enables the use of such medicines while preventing the horse from entering the food chain."
Mr Jones' comments come after it was discovered that some processed beef products on sale in the UK contained 100% horse meat. All affected products have been withdrawn from sale and manufacturers have been urged by the FSA to test their products for bute.
Environment minister Owen Paterson has insisted that the discovery of horse meat in the UK is currently not a health risk as no bute has been found. However, he does believe the contamination is the result of "an international criminal conspiracy", which is believed to have its origins in two Romanian abattoirs.
Meanwhile, Mr Paterson has said a ban on beef imports into the UK is not allowed under EU rules, despite calls from senior MPs.
Mr Paterson is set to update MPs on the latest developments in the scandal later today.

Image

©

istockphoto.com/AcerbiPhotography