British Veterinary Association president Peter Jones says vets are integral in the early detection of disease at association's annual Welsh dinner in Cardiff.
The president of the British Veterinary Association (BVA) has stressed the need for the veterinary profession to be involved in decisions about the future of veterinary surveillance and the Animal Health Veterinary Laboratories Agency (AHVLA) in Wales.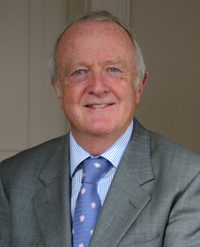 In his speech at the association's annual Welsh dinner, president Peter Jones also reiterated the profession's support for a ban on non-stun slaughter and called on the Welsh Government to push Westminster for preventive action on dog control.
 
Speaking to guests including parliamentarians, representatives of animal health and welfare organisations and the agri-food industry and senior members of the veterinary profession, Mr Jones said: "It's far from ideal to have to review our veterinary surveillance capabilities at a time when budgets need to be cut – a huge challenge for all four administrations of the UK right now.
"Surveillance systems must embrace veterinary practitioners. The farmer, private vet, laboratory vet triad is the cornerstone of early detection."
 
On involving the profession in decisions about the future of AHVLA, he said: "We want – and need – to be a part of that conversation. Our members working in AHVLA, as well as our members in private practice, are best placed to input into those decisions from the front line."
 
Discussing welfare at slaughter, Mr Jones reminded the Welsh Government of its commitment to animal welfare. He said: "Ultimately, the BVA wants to see all animals stunned before slaughter.
"We appreciate the Welsh Government's consideration of ways in which meat from non-stunned slaughter could be restricted to those communities for which it is intended and ways in which the welfare harm could be reduced, through post-cut stunning and mandatory veterinary presence, and we look forward to hearing how these plans are progressing."
Mr Jones also called on the Welsh Government not to abandon the principles of the draft Control of Dogs (Wales) Bill.
He said: "More recently, the Welsh Government has indicated it will work with Westminster on dog control measures. When the announcement was made we expressed serious reservations.
 
"We felt Wales could be a beacon of best practice in dog control and so we were disappointed the proposed dog control notices (DCNs) to embrace a more preventive approach and focus on responsible ownership would be lost.
 
"But we believe Wales can and should be the driver for change in Westminster. The legislation is being considered at committee stage and we would strongly support Welsh Government making the case for DCNs to be put back into the plans."