The BVA has condemned the "shocking" treatment of animals at a puppy farm exposed by the BBC and called on the Government to take action.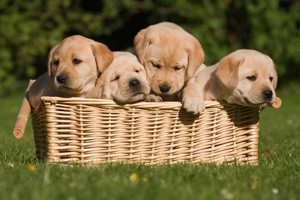 A statement from the organisation said: "Following the BBC Watchdog exposé of shocking animal welfare standards at the Bradford puppy farm, the BVA is urging the Government and pet owners to take action.
"BVA is calling on the Government and enforcement agencies to take all necessary measures to enforce legislation and protect animal welfare standards in dog breeding and trading establishments across the UK."
BVA president Sean Wensley added: "The neglect of the puppies shown in BBC Watchdog is unacceptable, with the breeders prioritising profit over animal welfare. The Government and enforcement agencies must employ all measures to ensure breeding establishments comply with the Animal Welfare Acts and pet breeding legislation.
"Pet owners should always consider how a puppy has been reared and cared for before buying, and use the Animal Welfare Foundation/RSPCA puppy contract to help them. If a seller is not willing to provide information, this should be considered a red flag and you should walk away."
BVA has also issued a list of tips for anyone thinking of buying a puppy.