Supermarket says drug has been found in "very low levels" in its Smart Price product, while Food Standards Agency insists such levels present a very low risk to human health.
Asda has announced it has found "very low levels" of the veterinary drug phenylbutazone in its tins of Smart Price corned beef.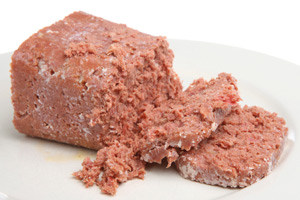 The supermarket said it has withdrawn all of its 340g tins of the processed meat product, but that its Chosen By You corned beef product, also 340g, has tested negative for the drug more commonly known as "bute".
Asda tested both products as part of the Food Standards Agency (FSA) industry-wide testing programme, which it imposed after a number of products were found to be positive for horse DNA above one per cent earlier in the year.
According to the FSA, the product has been found to contain "very low levels" of bute, which equates to four parts per billion. The agency also says it is the only meat product where bute has been found since the horse meat investigation began in January, but admits the drug is being found – up to 1,900 parts per billion – in horse carcasses. However, in the UK, horse carcasses must have a negative bute test before they are allowed to enter the food chain.
In reaction to the findings, Asda has promised customers it's taking an "extremely cautious" approach in testing all products and that it had carried out more than 700 tests since the FSA imposed compulsory testing. It also wants customers to have "complete confidence" in the food they buy from the retailer.
The FSA, meanwhile, insists the low levels should cause no harm to human health as "the risk of damage to health is very low" and the chief medical officer Prof Dame Sally Davies had previously said horse meat containing bute was unlikely to cause any damage.
"A person would have to eat 500 to 600 one hundred per cent horse meat burgers a day to get close to consuming a human's daily dose," she said. "In patients who have been taking bute as a medicine, there can be serious side effects, but these are rare. It is extremely unlikely that anyone who has eaten horse meat containing bute will experience one of these side effects."