The BSAVA is seeking a member of the veterinary profession to become incoming chair of its congress programme committee.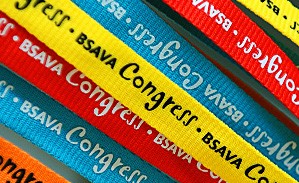 The committee devises, develops and delivers the scientific programme element of the association's annual congress and is currently made up of 22 veterinary professionals and BSAVA staff members, who work together to ensure a successful lecture programme.
The incoming chair role starts in April 2016, allowing the successful candidate to shadow the current chair for a year to "learn the ropes", before taking over the role in April 2017.
First-class event
Work on BSAVA Congress 2017 will commence in September 2016.
As chairman of this committee you will have the satisfaction of contributing to a first-class event for the profession. The chairman receives free congress registration and accommodation for five nights during the event, as well as accommodation and travel expenses for all meetings attended, if required.
Training is offered to all volunteers as well as an induction, along with the opportunity to contribute and network with fellow professionals.
To arrange an informal chat with the current post holder, contact the volunteer manager by emailing volunteer@bsava.com
The deadline for applications is 29 February 2016.