BSAVA is celebrating after its annual Scottish congress saw a record 200 delegates and nearly 50 commercial exhibitors attend the event, held this year at the Edinburgh Conference Centre.
BSAVA is celebrating after its most successful Scottish congress event ever.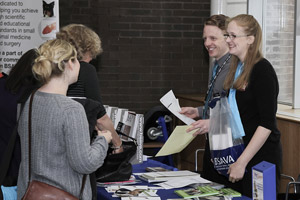 The three-day congress took place in Edinburgh from August 31-September 2, 2012 and played host to a record 200 delegates and nearly 50 commercial exhibitors.
A BSAVA spokesman said: "With main lecture streams covering ophthalmology and orthopaedics for vets and nutrition/nutraceuticals and neonatology for nurses alongside a series of afternoon seminars, there was plenty to entice a wide range of delegates from Scotland, England, Isle of Man, Canada, Germany, Finland and the USA, making Scottish Congress 2012 a truly international affair."
Delegates were also treated to a lively social programme, including a pub quiz, gala dinner and ceilidh dancing into the wee small hours.
The spokesman added: "Plans are already underway for 2013, with the event to once again be held at the Edinburgh Conference Centre. Topics will include cardiology and neurology for vets and clinical pathology/laboratory skills and wound management for nurses."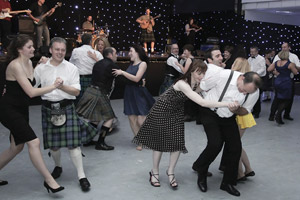 VN Times editor Emma Dahm attended the event and described BSAVA Scotland as "very friendly and inclusive".
She said: "It was great that it was a joint vet and nurse congress and you could go into whatever lecture you were interested in, whether you were a vet or a nurse.
"There was a brilliant evening seminar by the VDS on 'how not to get sued' which was presented in a very amusing way. The exhibition was very friendly with everyone keen to talk and network and there seemed to be lots of mixing of vets and nurses and lots of socialising which was great."
BSAVA's next annual Scottish congress will take place from August 30-September 1, 2013.