Vets are being made aware of a case of zoonotic Brucella canis in a rescue dog imported into the UK from Serbia/Romania.
The male entire dog was examined at the University of Glasgow Small Animal Hospital where it proved serologically positive for Brucella canis.
Consistent signs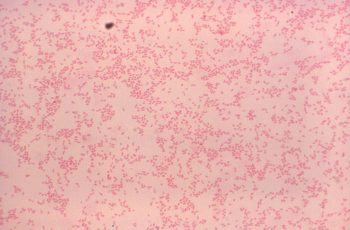 The animal came into the country through a rescue service at the age of seven months.
Soon after arrival, it started to demonstrate signs consistent with bilateral uveitis and lymphadenopathy, with a waxing and waning course for the next three months prior to referral.
Testing for Leishmania, various tick-borne diseases, Leptospira and Toxoplasma had proved negative.
Treatment with doxycycline was started while results were pending and the lymphadenopathy resolved.
While no obvious orchitis was noted on initial clinical examination the owners reported a reduction in testicular size following antibiotic therapy.
Reportable
In a letter, joint authors Gerard McLauchlan, George Peplinski, Susanna Spence and Colin Bruce from the School of Veterinary Medicine Small Animal Hospital, stated: "While Brucella canis is not a notifiable disease in the UK, it is reportable following laboratory confirmation.
"Following discussions with the owners regarding the potential implications of the diagnosis of Brucellosis, the patient was euthanased.
"Given the recent increase in importation of dogs from countries with a known prevalence of Brucella canis this is yet another zoonotic disease we should consider or even routinely screen for in appropriate cases."