A solid contribution from its vet practices and openings has helped Pets at Home post a significant jump in sales for the year to 30 March.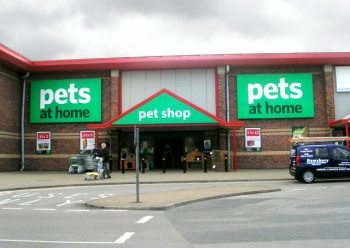 The UK's largest pet supplies retailer shows group revenue up 7.2% from the comparable period a year ago to £834.2 million, with like-for-like sales up 1.5% and total income from the joint venture vet practices up 24.6% to £47.1 million.
Profits up
Statutory pre-tax profit was up 5.8% to £95.4 million, while profit before tax and exceptional items related to acquisitions and disposals edged up 1.1% to £96.4 million. Merchandise like-for-like sales were up 0.8%, while sales in services grew 7.9%.
The company delivered on its roll-out targets for the year, opening 15 superstores, 50 vet practices and 50 grooming salons.
As reported by the ShareCast News Stock Market service, Pets at Home chief executive officer Ian Kellett said: "We are confident this is the right path for success and will give us a strong platform for sustainable future growth."