Welsh natural resources minister Alun Davies has warned farmers to be ready for new restrictions on cattle movements after changes to bovine tuberculosis eradication policy.
Farmers in Wales have been reminded of changes to the bovine tuberculosis eradication policy that will have a big impact on cattle movements.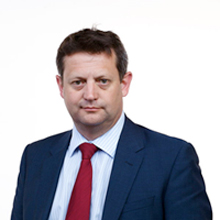 Natural resources minister Alun Davies has urged farmers to prepare for the new arrangements, which come into force on April 1.
He said: "The Welsh government is committed to tackling bovine TB, one of the biggest problems facing cattle farmers in Wales.
"There is no quick fix to tackling this disease. It demands a sustainable and long-term approach that includes a range of different measures, including strict biosecurity protocols and cattle movement restrictions.
"The changes to these rules are based on the latest information and guidance."
Following recommendations from the European Commission's Food and Veterinary Office (FVO), consideration of a number of veterinary risk assessments, and a targeted consultation on pre-movement testing, the Welsh government has amended existing exemptions, so that:
Cattle at markets that do not have a valid pre-movement test will only be allowed an exempt movement back to the holding from which they travelled or direct to slaughter.
The exemption for movements between holdings and commons is amended to ensure cattle can only make exempt movements between the main holding and the commons where their keeper holds grazing rights.
A full list of current exemptions is available on the pre-movement testing section of the Welsh government webpages http://new.wales.gov.uk/topics/environmentcountryside/ahw/disease/bovinetuberculosis/cattlecontrols/pre-movment-testing/
Further changes to bring Wales in line with European Union Directives  mean  movements of cattle in Wales from TB-restricted herds (other than to slaughter) must, from April 1, be made within 30 days of a clear TB test.
Additionally the licensing of new approved quarantine units (AQUs) is suspended in Wales.  Existing AQUs have until the end of the year to destock before closing.