Boehringer Ingelheim has introduced a new formulation of its market-leading large animal NSAID.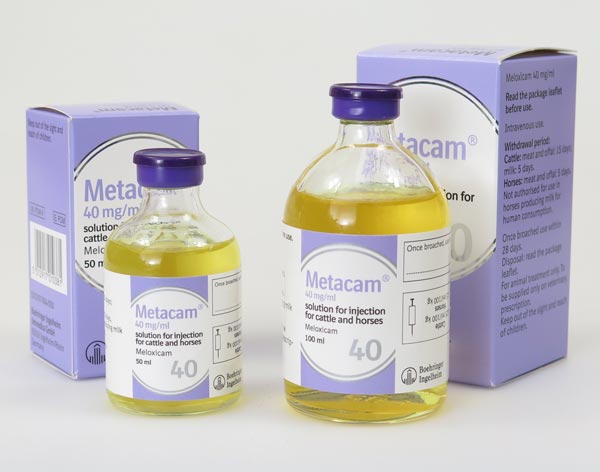 Metacam 40mg/ml solution for injection for cattle and horses contains 40mg/ml of meloxicam and is available in either 50ml or 100ml presentations.
Metacam 40mg/ml is approved for SC or IV use in cattle, and IV use in horses following a positive opinion from the European Medicines Agency.
Research data
The introduction follows a large-scale landmark study that found, when compared to cows receiving antibiotic therapy alone, adding Metacam to standard antibiotic therapy for mastitis resulted in:
a greater first service conception rate
fewer inseminations required to conceive
a higher probability of pregnancy by 120 days post-calving
Welfare improvements
Boehringer technical manager Kath Aplin said: "By reducing the pain and inflammation caused by mastitis and other conditions, the use of Metacam 40 can result in improvements in cattle health and welfare, and may help limit any reduction in feed intakes.
"This is central to efficient herd management and productivity."
The Metacam 40mg/ml formulation offers a lower volume dose compared to the existing 20mg/ml presentation, giving vets more flexibility in their use of Metacam, the manufacturer claims.