A kitten had a narrow escape after being mistaken for a rat and hit over the head by a member of the public.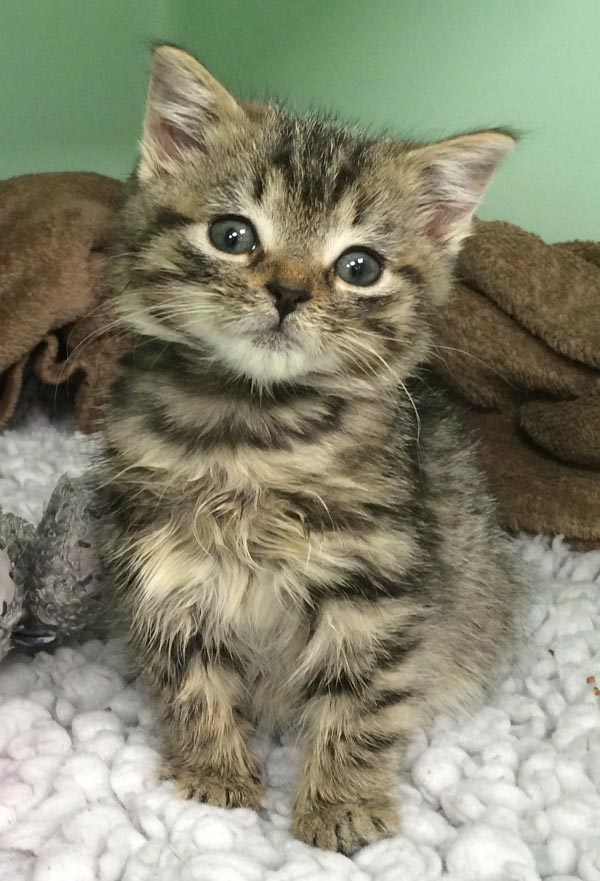 The two-week-old tabby was emerging from behind a dustbin in the Bow area of London, when it startled a passer-by, who thought it was a large rat.
The person reacted instinctively, hitting the feline on the head with a broom. Quickly realising the mistake, the kitten was rushed to a vet, where it was found to be suffering from hypothermia.
Round-the-clock care
After initial treatment, the homeless kitten was transferred to Blue Cross Animal Hospital in Victoria, where staff nicknamed the female feline Ratty.
Because she had suffered a blow to the head, Ratty was kept under careful observation and veterinary nurses had to feed her every three hours around the clock, as she was too young to be away from her mum.
'Fresh start'
Blue Cross welfare officer Amanda Marrington said it was amazing the kitten had survived, considering what she had been through.
"She was far too small to find food or keep warm without her mum and being hit on the head could have caused her serious damage," she said.
"She's a tough cookie and deserves a fresh start in a lovely, safe home."
Luckily, Ratty didn't seem to have suffered any permanent damage after her ordeal. She is now being cared for by a Blue Cross foster volunteer until old enough to be rehomed.