Blue Cross has announced it has adopted PDSA's respected PetWise MOT model across all its hospitals.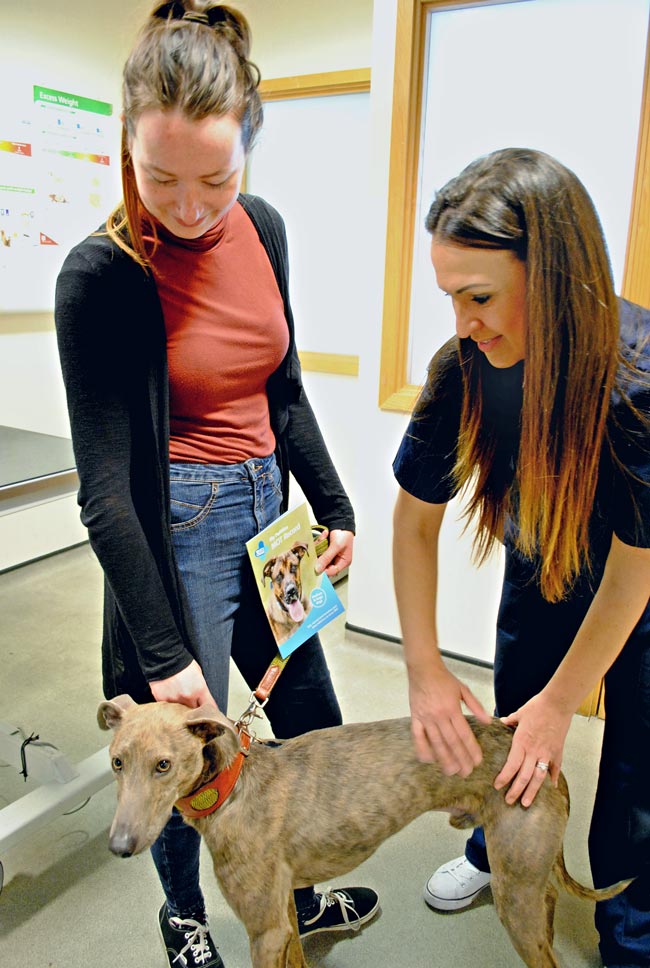 PetWise MOTs are a consultation structure for carrying out health and well-being checks using a simple traffic light system combined with a fully supported personalised action plan providing clients with specific guidance on how they can improve their pet's welfare.
Holistic approach
Caroline Reay, Blue Cross clinical lead, said: "As part of the Veterinary Animal Welfare Coalition, we are truly dedicated to the health, welfare and quality of life of all pets, and the PetWise MOT model is a great fit, complementing our overall goals.
"Taking a holistic approach to patient consultations enables us to provide a more complete picture to the client, ultimately helping owners to do the best for their pets – which is what every owner would wish."
Developed by PDSA, the PetWise MOT builds up an overall picture of the animal's life and allows clients to track their pet's health, and the five basic welfare needs, through their PetWise MOT record book. This approach helps create a plan of action as recommended by a veterinary professional so clients can keep their pet happy as well as healthy.
Clear picture
Emma Lilley, an RVN at Blue Cross animal hospital in Grimsby, said: "I carried out my first PetWise MOT on a two-year-old Pomeranian cross called Rosie.
"Using the approach, owners are left with a clear picture of their pet's welfare. Using the traffic light scale, we quickly identified Rosie's diet was the main issue we needed to tackle as soon as possible and produced an action plan to meet Rosie's and her owner's needs."
As well as highlighting the health issues in pets, PetWise MOTs provide an opportunity to discuss other factors affecting an animal's happiness, such as loneliness or conflict with other pets in the house.
Healthier and happier
Nicola Martin, head of pet health and welfare at PDSA, said: "We are delighted to be working with Blue Cross to enable even more pets across the UK to benefit from a PetWise MOT and enjoy a healthier and happier life."
To find out more about the PetWise MOT approach and to book on to a CPD workshop, visit pdsa.org.uk/petwisemot