A seven-year-old girl who asked her birthday party guests for presents for animals in need instead of anything for herself, has touched the hearts of family and friends.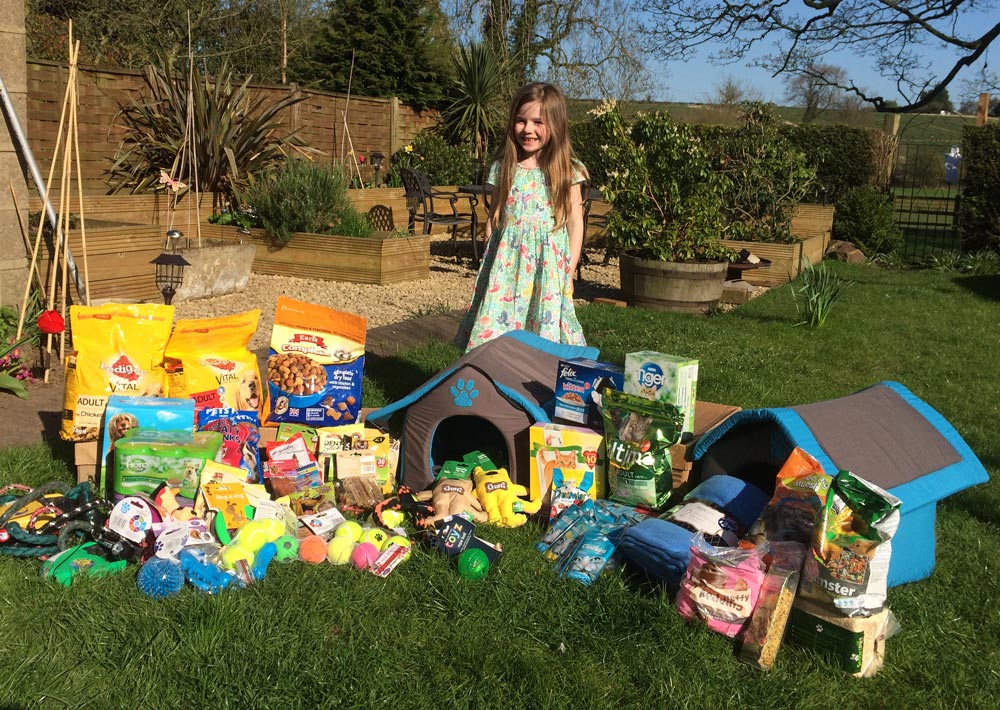 Petra Willan from Ockbrook in Derbyshire said she had enough presents and wanted to give something instead to animals in need of a home, who had nobody to love.
So instead of giving Petra presents for her seventh birthday, her friends arrived at the party with gifts of pet food, toys and beds. A further collection raised £66.12 for charity, while one of Petra's nursery friends even emptied the contents of her piggy bank for the good cause.
Petra's "presents" were donated to Cats Protection's Derby Adoption Centre and The Ark Rescue and Rehoming Centre in Ashbourne.
Proud parents
Petra's mother, Joanne Douglas, a vet, told Veterinary Times how proud she and her husband are of her daughter.
"We are immensely proud we have such a caring, selfless little girl. She didn't even want to pick one type of animal over another – she just said she wanted presents for all the animals.
"I think the 'icing on the cake' was when she was opening all the presents she got so excited and asked 'Mummy can I do this every year?'. Well that just made me all fuzzy inside and made me cry."
Masquerade ball
Fund-raising obviously runs in the family as Joanne is chair of the East Midlands BSAVA in her spare time and is organising a charity masquerade ball to be held at Derbyshire Country Cricket Club on 8 October to raise funds for PetSavers, for which Petra is assisting with the fund-raising.
Petra can regularly be found at the BSAVA East Midlands Region PUB clinical club meetings selling raffle tickets in aid of PetSavers and is now the face of the masquerade ball campaign.