BEVA has issued a heartfelt thank you to vet and VN members who have volunteered their time and expertise in the past 12 months, in support of the BEVA Trust's new focus.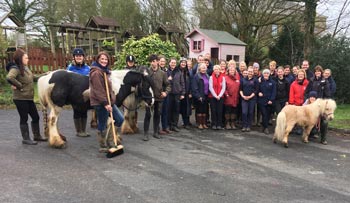 The BEVA Trust is the association's philanthropic arm and, in 2015, members decided it should provide support for voluntary projects to help improve knowledge and welfare.
Rolling up sleeves
Since then, volunteers have been rolling up their sleeves to help out with castration and welfare clinics in the UK and veterinary training schemes around the world.
Over the past 12 months a total of 42 vets and VNs have volunteered their time at seven British Horse Society education and welfare clinics throughout the UK. They have helped microchip, passport, vaccinate and castrate horses recognised by welfare officers as needing help.
Worldwide scope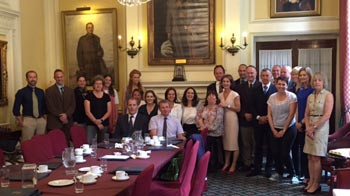 So far, 598 horses and ponies have received passports and 302 been castrated. The trust has seen a further 10 volunteers travel across the globe, working on projects in Cambodia, the Gambia, Honduras, Kiev, Nicaragua and the Ukraine.
BEVA president Vicki Nicholls said: "We thank all of the volunteers that make our trust such a success, with special mention to Luke Edwards from the University of Liverpool and Alice Horne from Ddole Road Veterinary Clinic in Llandrindod Wells, who have both volunteered at four clinics.
"We must also remember the good work of our industrious BEVA council members and our excellent speakers at congress this September, who are all volunteers."
Nominations for BEVA council and BEVA junior vice-president are open and close on 1 August.
Nominations for new council members are welcomed. Information on how to apply for BEVA council can be found at goo.gl/2yGYIV