BEVA is urging equine veterinary partners and practice managers to include their vet nurses when booking tickets for the upcoming BEVA Congress.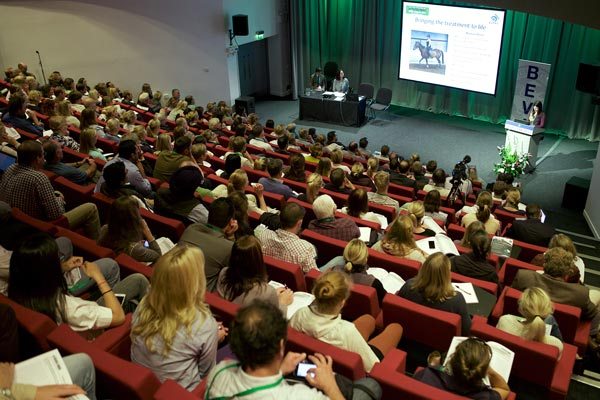 According to the association, the event – taking place 7 to 10 September at The ICC in Birmingham – is a "great place" for VNs and student VNs to gather and learn.
The Saturday has a specific VN focus, with themed lectures aimed at veterinary nurses working with horses, and presented by both vets and VNs. Attendance counts as valuable CPD, something BEVA says there is "a distinct lack of" for VNs working in equine practice.
Equine exposure
Marie Rippingale, head equine nurse and a clinical coach at Scarsdale Vets in Derby and lecturer on the VN diploma course at Bottle Green Training, will be lecturing and urges her fellow VNs to attend the event.
She said: "BEVA Congress is a good place for VNs to further their knowledge and skills, as they are exposed to experts in many different equine disciplines. They have a chance to network and to test out and appraise new products and equipment.
Community
"Building up relationships with reps and manufacturers helps to establish a line of communication between the practice and supplier, helping the successful use and maintenance of products and equipment.
"BEVA Congress also gives VNs a place to meet up, have fun and swap ideas – so it's useful for the small equine veterinary nursing community."
The association said those who register for BEVA Congress before 4 August will receive "significantly reduced" booking fees.