A debate at BEVA Congress has highlighted the need for more flexibility at work for equine vets.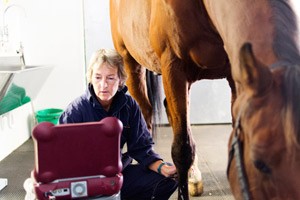 In total 92% of voters who took part in the debate agreed with the motion that "equine practice needs to change to become more compatible with family life".
The session took the form of a moral maze debate, chaired by BEVA council member Malcolm Morley, in which expert witnesses were challenged by interrogators.
Carolyne Crowe, veterinary coach and mentor, said: "Choosing to be an equine vet shouldn't go hand in hand with giving up the rest of your life.
"Allowing flexibility within job roles should result in more engagement, productivity and thus economic benefit for the practice."
BEVA is working on various projects to help address and support the needs of members who are striving for a better work-life balance. CPD on personal effectiveness, covering work-life balance and time management is scheduled for the new year.