Vets are being urged to remind sheep farmers to make parasite control in weaned lambs and preparing for blowfly strike high priorities.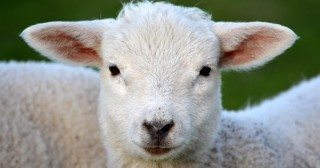 Meanwhile, cattle farmers should be on the alert for lungworm infection, according to the National Animal Disease Information Service (NADIS) parasite forecast, sponsored by Merial Animal Health.
Sioned Timothy, veterinary adviser for Merial, said: "In lambs, the aim is for sustainable parasite control that achieves acceptable growth rates, while managing the parasite burden and reducing clinical disease. No sheep can be kept parasite-free and this is not an achievable target."
Where weaned lambs are concerned, peak pasture larval contamination occurs in July and August as the result of an increasing build-up of eggs passed by lambs earlier in the season.
Ms Timothy said: "This larval challenge can be avoided by moving lambs to silage aftermath not grazed by sheep this year and, preferably, to pasture not grazed by sheep last year.
"The value of such clean grazing is critical on most sheep farms, but is often in short supply."
Strategies
Three main strategies exist for controlling parasitic gastroenteritis (PGE):
Targeted anthelmintic treatment based on live weight gain.
Whole group anthelmintic treatment based on lamb faecal worm eggs counts.
Whole group anthelmintic treatment at regular intervals (this is not sustainable, nor recommended).
The latest NADIS reports pointed to the correct predictions earlier this year of high levels of nematodirosis in lambs, with above average number of outbreaks reported in many regions.
Pasture management will now be critical to reduce infection risk rates next year. Where possible, farmers should be planning grazing management to ensure next year's lambs are not turned out on to pasture grazed by those born this spring.
Efficacy essential
Ms Timothy said: "Given these results, it is essential advice on anthelmintic use is farm-specific and wormer efficacy is assessed as part of the process.
"Sustainable control of parasites in sheep advises group 4-AD and group 5-SI anthelmintics should be used strategically and only where necessary, but they should not be left in reserve for when all other groups have failed on a farm.
"It is clear farmers and vets need to work more closely on planning year-round parasite control."