National Badger Day is being held today (6 October) to celebrate and draw attention to the UK's largest surviving carnivore.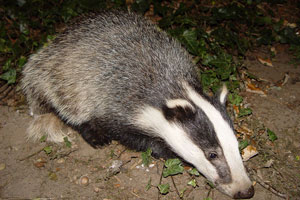 The Badger Trust has organised events across the country throughout this week, highlighting how more must be done to protect the species from threats it faces in the countryside, towns and cities.
Events include fund-raising activities for Badger Trust groups, supporting patrols in the cull zones, lectures for adults and children, and badger watches.
In a specially commissioned film primarily aimed at youngsters, leading naturalists and broadcasters including Chris Packham, Steve Backshall, Bill Oddie, Nigel Marven and Virginia McKenna speak of their admiration and fondness for the badger and the need to do more to protect the species and its habitats.
Badger Trust chief executive Dominic Dyer said: "As we celebrate National Badger Day badgers are being killed in Gloucestershire, Somerset and Dorset in a desperate attempt to reduce the spread of bovine TB, despite evidence showing this policy is a disastrous failure on scientific, animal welfare and cost grounds.
"Badgers are one of our most important native species. They have survived in our landscapes despite the constant threat of persecution, destruction of their habitats and death on our roads.
"It is time we recognised their value and importance to our ecosystem and celebrated their strength, beauty and resilience in the face of the many threats they encounter every day."