The Badger Trust has lodged a claim with the High Court, asking for a judicial review of DEFRA's decision to cull badgers in England later this year.
The Badger Trust has pledged to exhaust all "peaceful, legal" avenues in its quest to prevent DEFRA's planned badger cull this autumn.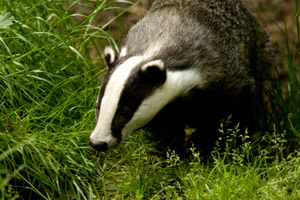 On February 27 the trust lodged a claim with the High Court, asking for a judicial review of the English cull decision, announced at the end of last year.
Badger Trust vice chairman Pat Hayden said: "Despite opposition from the majority of the public who responded to the Government's consultations, and stark warnings from many eminent independent scientists, it is astonishing that DEFRA has given the green light to a badger cull.
"Badger Trust will exhaust all peaceful, legal avenues of challenge to prevent this wrong-headed cull from going ahead."
In December the Government announced it would sanction badger culling to reduce the incidence of bovine tuberculosis (bTB) and last month DEFRA announced farmers in Gloucestershire and West Somerset could apply for shooting licences. The Trust has labelled the proposal a "DIY farmer-led" initiative.
It plans to challenge DEFRA on three grounds:
That the culls will not meet the legal test of "preventing the spread of bTB", and would actually create "a recipe for spreading the disease" via perturbation;
Cost assessments are based on the theory of farmers free-shooting badgers, however, that method may be replaced by trapping and shooting, which could create a "significant cost risk" to farmers;
DEFRA's Secretary of State Caroline Spelman did not have the authority to tell Natural England it could issue cull licenses, as badger culling is not one of its founding functions.
Throughout 2011 the group successfully dogged plans for a targeted badger cull in Wales, which continues to be delayed as it is considered by scientific review.
The Trust's solicitor Gwendolen Morgan, of Bindmans LLP, said: "We have identified some serious flaws in the way by which the Secretary of State reached her decision to cull badgers.
"Given DEFRA's proposals come at an enormous cost to farmers, and threaten to prompt rather than prevent the spread of disease, we hope that this ill-conceived decision will be struck down by the court."