Trials run in a "carefully selected area" only cannot be science-led and would be useless if methods were applied to other areas, the Badger Trust has claimed in response to DEFRA's latest cull announcement.
Despite promises that its culling trials will be "science-led", the coalition government has rigged the pilots from the start, according to the Badger Trust.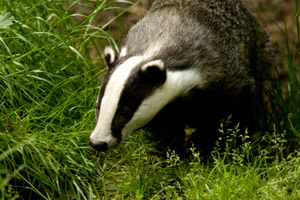 In a DEFRA announcement yesterday, agriculture minister Jim Paice confirmed that two "carefully-selected areas" had been decided upon as the "most suitable" in which to pilot controlled shooting of badgers.
However, in an official statement, the trust claims that any trial taking place in a carefully selected area only "cannot possibly be science-led and would be useless if the methods were applied to other areas".
The welfare group also claims that, because no exact whereabouts were given in the official announcement or the ministers accompanying statement, it is difficult for the public to verify any assertions about effectiveness.
Despite DEFRA's announcement that an independent panel of experts would oversee the pilot schemes, the trust has also voiced concern at the lack of information regarding HOW the pilot trials will be "adequately and independently monitored" to ensure they are effective and humane, or how it intends to measure the effects of shooting over six weeks in areas of at least eight miles by eight (150 sq km).

Further, the trust's statement accused the DEFRA announcement and Mr Paice's corresponding statement of being "riddled with half-truths", of failing to contextualise the number of cattle slaughtered in 2010 due to bTB with the number killed prematurely for other reasons, and of neglecting to reference specific information related to the Randomised Badger Culling Trial.
Concluding, the trust stated that it, and its legal advisers, would continue to study these and any other statements that may be forthcoming before deciding whether or not to start legal proceedings.