ZSL London Zoo's resident rockhopper penguin is on the move to p-p-pick up a mate.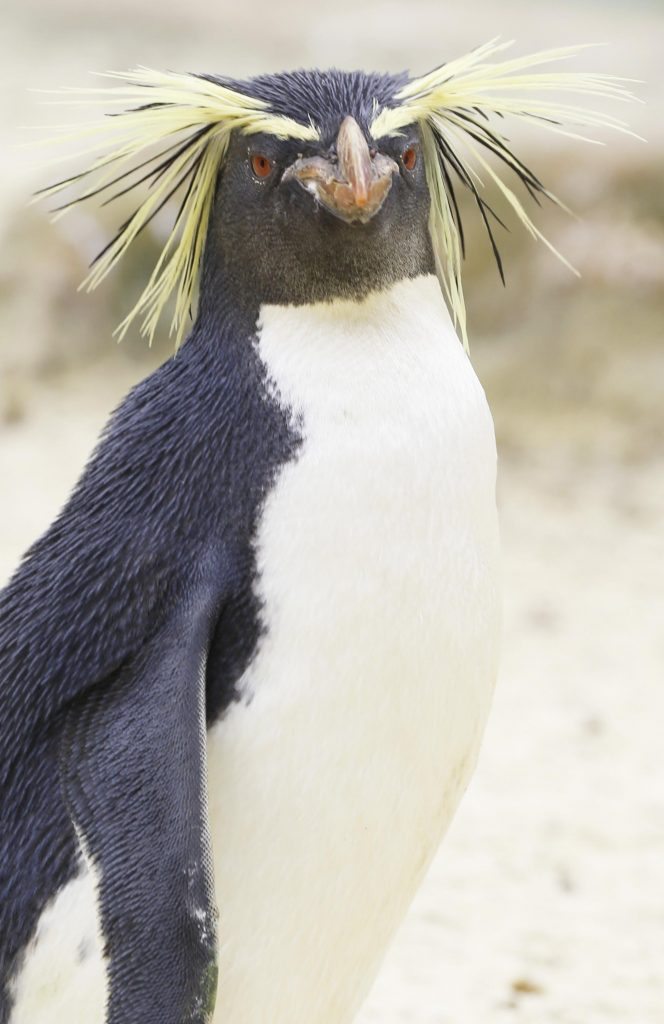 Ricky will migrate to ZSL Whipsnade Zoo – where he hatched in 2008 – and move in with four female and three male rockhopper penguins ahead of the breeding season.
Attraction
Zookeeper Zuzana Matyasova said: "He can be a bit of a diva, and loves attention from zookeepers and visitors.
"We are sure Ricky will settle in quickly to his home in the Chiltern Hills and find his special mate."
The move is part of the European Endangered Species Breeding Programme. The rockhopper penguin was listed as endangered in 2008 by the International Union for Conservation of Nature.
Decline
A rapid population decrease over the past 30 years has been down to changes in sea temperature, competition and incidental capture in fisheries, and introduced predators; although the precise reasons for the decline are unknown.