SPVS said the response to its inaugural well-being awards demonstrates the strong desire among veterinary leaders to provide happy and healthy working environments for their teams.
Senior vice-president Nick Stuart added that while publicity about increased stress and mental health issues in practice was important, such perceptions could create a gloomy picture, when, in reality, many veterinary teams are made up of happy and fulfilled individuals.
To that end, SPVS launched its awards in conjunction with the RCVS Mind Matters Initiative (MMI) with the first three category winners, White Cross Vets, Valley Vets and the 387 Veterinary Centre, received their awards at SPVS/VPMA Congress on 27 January.
Impressive entries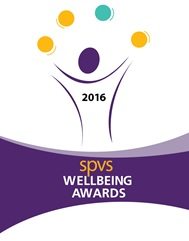 Mr Stuart said the panel had been "extremely impressed" with all the entries, with initiatives, such as a hamper for "loveliest person of the month", a day off for one's birthday and in-house training on mental health and well-being, helping define a practice's culture.
"Reading through the applications really made us feel good because lots of positive things are going on in practice, with many initiatives led from the top; by bosses and owners," he explained.
Mr Stuart said the well-being message had been spread via various congresses and workshops over the years that had inspired individuals to implement initiatives of their own in practice.
Focus on the positive
He explained: "Obviously, we have some serious stress and mental health issues in the profession. It is not about trying to belittle that scenario – we know lots more people are ringing the Vetlife Helpline, for example – but that is only a relatively small proportion. What we haven't done – and it is the purpose of the awards – is to focus on all the positive, good things that are going on.
"There are practices out there that are really embracing this and making a big effort to focus on employee well-being. Even then you are not going to get it right every day of the week, but initiatives focusing on improved communication and social functions can really help.
"The challenge now is to inform and educate more practices and help them embrace the well-being concept, and the awards can help do that."
Read the full story – and more on the winning practices – in the 30 January issue of Veterinary Times.