CQ (Central Qualifications) has launched The Veterinary Nursing Educator of the Year Awards to recognise the hard work and commitment of all who support students studying for veterinary nursing qualifications.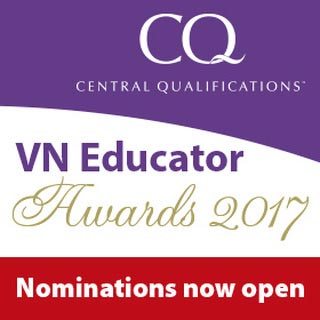 The awards are open to anyone involved in training and educating VNs in the UK – from college tutors and practical teachers to clinical coaches and other members of the training practice teams.
Nominations
All members of the veterinary profession, including student vets and VNs, are invited to nominate someone they feel is deserving of recognition.
Awards will be presented at the CQ Graduation and Awards Ceremony to be held at Central Hall in Westminster on Saturday, 10 June.
The success of both students and staff will be celebrated together at this event.
The closing date for nominations is Tuesday, 18 April.