From now on all those employed as vet techs in the RAVC will have to be RVNs.
Anyone joining the Royal Army Veterinary Corps (RAVC) as a veterinary technician will now also have to be a registered veterinary nurse.
Previously, "vet techs" have been required to complete corps-based training in nursing and anatomy, along with a dog handling course, however from now the RACV will only employ RVNs as technicians.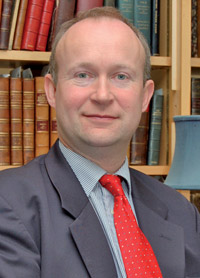 Neil Smith of the RAVC told vetsonline: "If you look back historically in some ways the army has been at the front of vet tech training, but we didn't take the opportunity to go down the RANA or subsequent RVN training route – we just did stuff in-house – but I'm keen to have people involved in Schedule 3 activities."
He added: "For us this is a recognition of the training and professionalism of RVNs.
"Our technicians work very closely with vets and by having RVNs we will be able to supply more and better support [to our vets] than perhaps someone who isn't a qualified VN."
Currently the RAVC has 23 active vet techs, however, the corps is taking applications from RVNs for four new posts. According to Col Smith, the corps offers a 22 to 24 year career, with "reasonable prospects and pay" and opportunities to serve across the UK, German and Cypres, as well as potentially in a theatre of war.
Emphasising the importance of veterinary support to the army, Col Smith said: "From the corps point of view our main role is to train and maintain military working dogs and RVNs would be an integral part of that training team supporting all the dogs out there who are protecting life and limb in the field."
For more information about the corps visit the RAVC website.