Tracy Nicholl found guilty of professional dishonesty for falsely entering medication details into the clinical records of a dog when she knew the animal had not been given them.
A woman from Northern Ireland has become the first nurse to be struck off the RCVS' nursing register.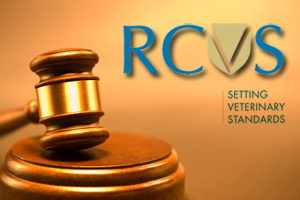 At the first-ever sitting of the VN disciplinary committee (DC) last week (January 7-11, 2013) Tracy Nicholl, from Armagh, was found guilty of professional dishonesty after she falsely entered medication details into the clinical records of a dog when she knew the animal had not been given them.
However, Mrs Nicholl was acquitted of the primary charge against her, which alleged she had euthanised the very same dog without permission.
The charges were:
1) That she administered Dolethal to regular Shih Tzu patient "Butch", when;
•    The drug had not been prescribed by a vet and/or
•    Mrs Nicholl intended to kill Butch by administering the drug.
2) She administered four POM-V drugs – Millophyline, Frusemide, Baytril and Noroclav – to Butch when they had not been prescribed to the dog or;
•    Entered into Butch's clinical records that those drugs has been administered when she had not given them, and knew a vet had not administered them.
While it heard how Butch's body tested positive for Dolethal, the three-strong DC could not be sure of the case put forward for Mrs Nicholl killing Butch, which revolved around a vet's evidence of seeing pink liquid (Dolethal) in an IV line attached to Butch shortly before the animal's death.
However, it did find her guilty of dishonestly altering Butch's records, which it viewed to be conduct falling far short of what was expected of an RVN. Therefore, the committee decided to have her name struck off the register.
Sentencing Mrs Nicholl, VN DC chairman Judith Webb said: "The respondent has not demonstrated any recognition of the seriousness of the record entry allegation, specifically the importance of keeping proper records … It is in the wider public interest and to protect the reputation of the veterinary nursing profession that the respondent's name should be removed from the register."
For more details about the hearing of Mrs Nicholl and reaction to the outcome, see the February issue of VN Times.