For the first time in UK history, a political party primarily dedicatedto protecting the interests of animals will contest the EuropeanParliament elections, due to take place on June 4.
Animals Count – a political party for people and animals – launched its EU election manifesto on May 24 at the Kings Oak in Loughton.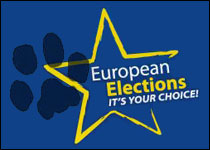 The launch also saw Andrew Knight, party president and veterinary surgeon, providing free dogconsultations and animal health care advice for companion animals – putting into practice one of the party's proposed policies: subsidised basic and emergency animal health care for animals.
Animals Count hopes to end farming with poor welfare consequences for animals, long distance live animal transport, all hunting for sport, and introduce an EU-wide subsidised basic animal health care system.
Animals Count leader, Jasmijn de Boo, said: "Concern for animals has long been a mainstream priority, yet remains poorly represented by most political parties. In several countries political parties for animals have formed to meet this need. The Dutch Party for the Animals, from which we grew, now has 20 elected representatives, including 2 MPs and one senator."
"The EU elections are particularly important for people and animals. Around half the EC budget is spent on agriculture. Given today's economic climate there's never been a better time to re-examine the massive expenditure of tax-payer money on farming methods known to be strongly associated with poor animal welfare and serious environmental damage."
Miss de Boo, Alex Bourke (vice-chair of Animals Count and author of the Vegetarian Guides book series) and Richard Deboo (public speaker on animal issues) will contest the June EU elections in the Eastern region of the UK.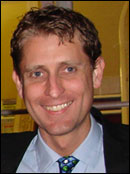 Mr Knight said: "Our party is contesting the Eastern Region. We have the most comprehensive policies of any political party on animal issues, and seek to demonstrate by example that such comprehensive, well-reasoned policies on animal issues are not only possible, but desirable, and can enhance the manifestos of political parties. Our aim is to encourage political parties to take animal issues more seriously, because although most voters do care about animals, such considerable, mainstream concerns are rarely given more than lip service by existing political parties."
Animals Count's ultimate goal is a world in which animals are not exploited, and are treated as sentient beings.
The Animals Count manifesto is available for download and includes detailed policies on increasing responsible companion animal care and on the establishment of a basic national health care system for animals, which would subsidise existing veterinary practices and animal shelters to increase their capacity, allowing them to provide basic and emergency care for those animals that currently fall through the gaps of the present system.