Rise in the number of backyard chickens prompts revision of advice to prevent poultry disease.
The Animal Welfare Foundation (AWF) has updated its poultry disease advice poster to help small animal vets in urban practices who increasingly have to treat backyard flocks and pet chickens.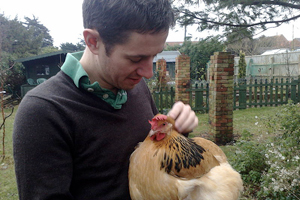 Compiled by specialist poultry vet Victoria Roberts, the AWF "Free-range poultry diseases" poster is designed to assist vets in identifying diseases in free-range birds such as exhibition chickens, hens, ducks, geese, turkeys, ornamental waterfowl, quail, ornamental pheasants, guinea fowl and peacocks.
The poster is for vets to use as a quick reference guide and the easy to follow format lists the common problems and diseases by species and age.
It lists details of disease signs and causes and offers advice on prevention. The new edition also contains brief bio-security guidelines.
The web-only poster can be viewed at the AWT website alongside the foundation's range of educational resources for vets and the general public.
Vets are free to print the poster in which case an A3 print is recommended for display in the practice.
AWF is funded entirely by voluntary contributions. To donate or to find out more, please visit www.bva-awf.org.uk or telephone 020 7908 6375.