Reducing antibiotic consumption in animals may not have any great benefits to human health, according to new research.
Slashing antibiotic usage in food animals has become a cornerstone in the veterinary fight against antimicrobial resistance (AMR), but a paper published by Royal Society Open Science suggests the tactic will have very limited benefits for human health.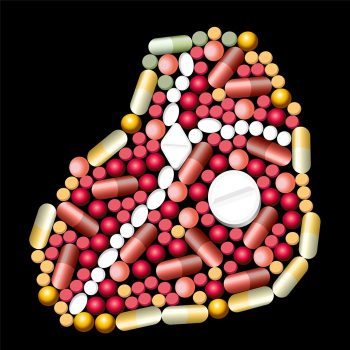 In "Modelling the impact of curtailing antibiotic usage in food animals on antibiotic resistance in humans", researchers Bram van Bunnik and Mark Woolhouse, from The University of Edinburgh, reiterated the importance of addressing AMR in humans and animals simultaneously. Using a "simple" mathematical model, the researchers explored the generic relationship between antibiotic consumption in food animals and levels of resistant bacteria in humans.
In a number of scenarios, they found curtailing the volume of antibiotics consumed by food animals had, as a stand-alone measure, little impact on the level of resistance in humans.
"Although it is widely regarded as intuitively obvious reducing antibiotic consumption in animals would decrease levels of antibiotic resistance in humans, this is, in fact, not the case for a wide range of scenarios (such as parameter space), especially if this intervention is made in isolation," the paper reads.
"Therefore, reducing the rate of transmission of resistance from animals to humans may be more effective than an equivalent reduction in the consumption of antibiotics in food animals.
Report welcomed
It was concluded formal quantitative analyses were required to assess what impact reducing antibiotic consumption in food animals would have on human health. The authors stressed, in some circumstances, the benefits may be small, meaning other measures would be required to reduce the "public health burden" of antibiotic resistance.
The Responsible Use of Medicines in Agriculture Alliance (RUMA) welcomed the report, but cautioned the term "simple model" only gave an indication of likely outcomes.
RUMA chairman Gwyn Jones said the study highlighted the complexity of antibiotic resistance and the need for a one health approach to the problem across humans and animals.
Complexity
BVA junior vice-president John Fishwick, also said the study highlighted the importance of a joined-up, one health approach in combating AMR.
NOAH praised the paper for illustrating the complexity of the dynamics and transmission of AMR between animals and people, and the relative risks.
Read the full story in May 1 issue of the Veterinary Times.