A critically ill kitten has been saved after receiving a blood transfusion from another cat.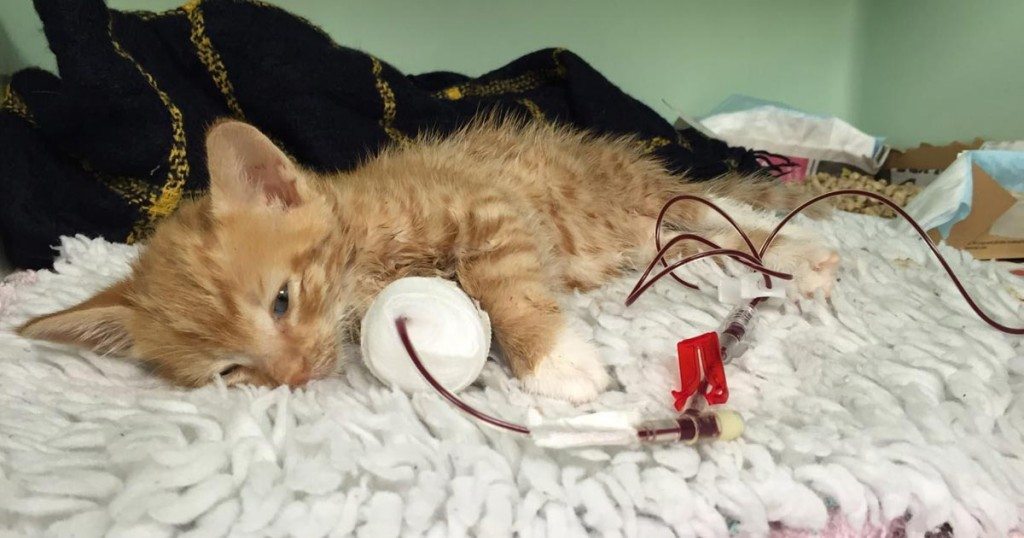 The kitten was so sick with flea anaemia when he arrived at Blue Cross Victoria animal hospital in London, he nearly died.
His only hope of survival was a blood transfusion – and one of the hospital staff's cats, called Diego, was a match.
Not only that, but Diego spent two days lying beside and comforting the stricken kitten, who was subsequently named after him.
Inflamed joints
As Diego Junior started to regain strength, the team noticed he had a swollen knee on his left hind leg and a swollen wrist. An x-ray revealed his joints were badly inflamed. He was put on painkillers and anti-inflammatory drugs, and responded well to treatment.
Now six weeks old, the joint in his front leg remains swollen and deformed, but he is off his medication and showing no signs of discomfort.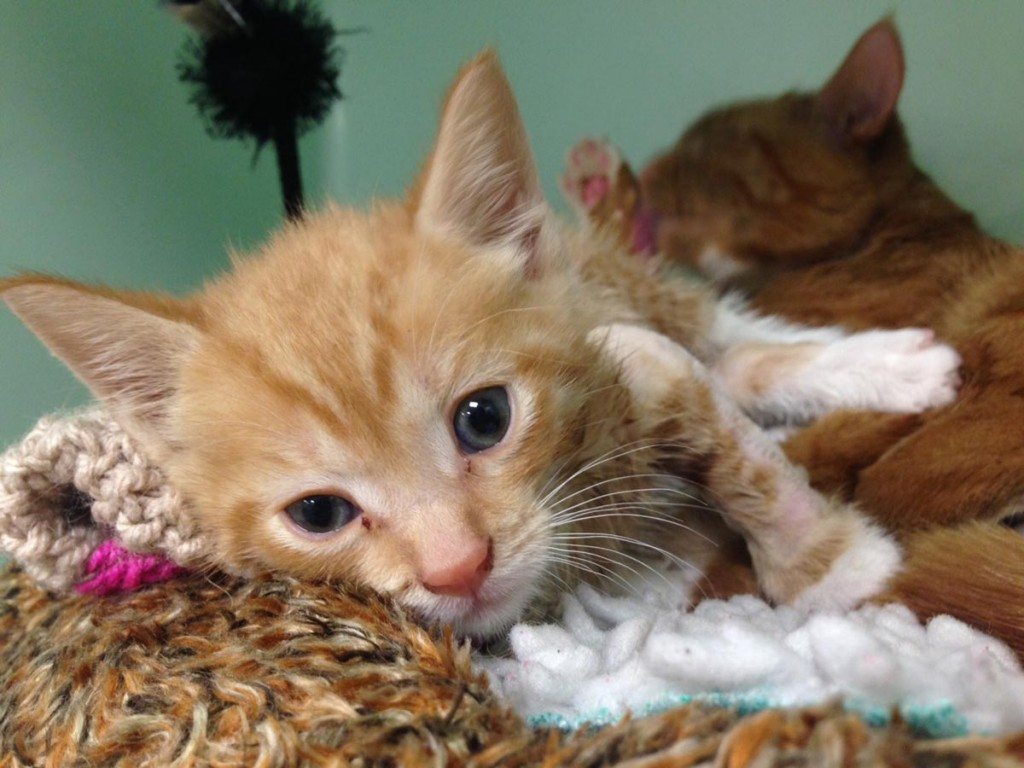 It is hoped he will be able to go to a foster home in the next week, before being transferred to a rehoming centre.
Amazed
Victoria animal hospital's welfare officer Amanda Marrington said: "Diego has given everything to this kitten; he is a hero.
"Diego Junior has amazed us. He was so poorly when he came in, I didn't think he'd be alive the next day. He has overcome every hurdle thrown at him. He's a little fighter.
"To watch him learning to climb up his scratching post in his pen has made us so happy.
"Diego Junior has had a lot of intensive nursing and vet care, and this little fighter sums up the amazing work and dedication that happens behind the scenes at the hospital."