Farm animal vets have just one week left to comment on an AHVLA survey which will help shape the future of livestock surveillance in England and Wales.
Large animal practitioners have just one week left to contribute to an online survey into veterinary surveillance needs.
Earlier this month AHVLA announced the creation of a new vet-led advisory group to shape future surveillance models.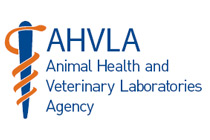 The agency has launched an online poll to canvass the views of vets and livestock keepers on this issue and interested parties have until January 31 to complete the survey.
"Individuals with knowledge of, or an interest in, veterinary surveillance are encouraged to contribute views and experiences," a AHVLA spokesman said.
"The results of this survey will help shape the work of the independent advisory group."
The group is working to complete its recommendations to Government by the beginning of March, hence the tight survey turn-around time.
Speaking to vetsonline, advisory group member and independent sheep consultant Kate Hovers urged veterinary colleagues to complete the survey.
"This is your chance to feed your views into the group so please discuss the topic with colleagues and feed your views in", she said.
 
Log on here to complete the surveillance survey.