AHVLA confirms evidence of acute Schmallenberg virus (SBV) in adult dairy cattle in four English counties.
Evidence of acute Schmallenberg virus (SBV) has been confirmed in dairy cattle.
The cases were all seen in adult cattle in four different counties over the course of the summer. All the counties – Cornwall, Dorset, Somerset and Oxfordshire – are recognised SBV areas.
The news comes a month after AHVLA announced it was ramping up its veterinary surveillance with regards to the acute form of the disease.
AHVLA veterinary director Simon Hall said: "Our findings indicate the Schmallenberg virus has survived the winter and is being actively spread by midges in these, and possibly other, areas."
Mr Hall said scientists believe there would now be a good level of im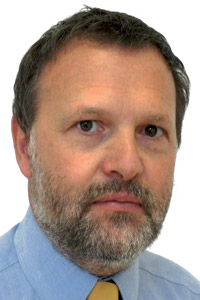 munity among previously SBV infected animals, and female livestock that developed immunity before they become pregnant would be unlikely to give birth to affected offspring.
In August, AHVLA introduced enhanced SBV surveillance, including case definitions, a form used by cattle veterinarians in practice to submit information and samples, advice on sampling and testing, and free testing for incidents in counties previously unaffected by SBV.
Acute case definitions include:
•    Lactating dairy cows – a 25 per cent loss of yield over one day or more and pyrexia, with or without diarrhoea, in three or more cows over a week.
•    For all other cattle – acute signs include pyrexia and diarrhoea in two or more animals over three months old over the course of a week.
For more information on acute cases and the AHVLA's protocol visit the agency's website.