The AHT is looking for horse owners and vets to get involved in a new study into pituitary pars intermedia dysfunction (PPID).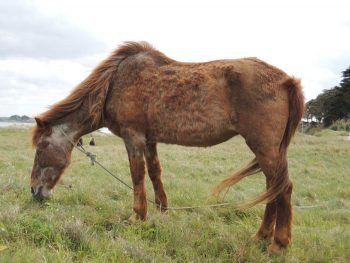 Also known as Cushing's syndrome, PPID is the most common hormonal disorder in older horses and ponies in the UK.
It is caused by changes in the pituitary gland at the base of the brain, which normally regulates the release of important hormones into the blood stream. However, these changes mean the hormones are no longer properly controlled.
Experience needed
The scientific community still has many questions about the best way to identify and manage the disease.
The study is being carried out in collaboration with the University of Liverpool and The University of Nottingham, and researchers want to hear from people with experience of PPID, including anyone who owns or cares for a horse or pony with PPID, and vets who treat them.
Because funding for research is limited, and to better target the study to answer questions around PPID that owners and vets want to know, the researchers are asking for suggestions.
Practical advice
The AHT wants to provide owners and vets with practical and applicable advice that will improve the well-being of their horses, based on scientific evidence.
If you own or care for a horse/pony with PPID or are a vet who treats them, visit www.aht.org.uk/PPID
For more information, email the project investigator at becky.tatum@aht.org.uk or telephone 01638 751000 (ext 1241).