Agria Pet Insurance has joined forces with Burgess Pet Care in supporting Rabbit Awareness Week (RAW) 2017.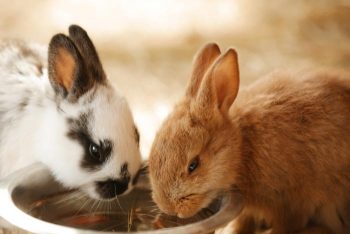 Created by Burgess Pet Care and in its 11th year, RAW runs from 17-25 June. The aim is to raise awareness around the key welfare needs of rabbits, the UK's fourth most popular pet.
Misunderstood
However, data shows the welfare needs of rabbits are broadly misunderstood, with the PDSA Animal Wellbeing 2016 Report (PAW) highlighting only 30% of owners provide their rabbits with constant access to feeding hay and fresh water.
To help tackle the problem, this year's #HoptoHay campaign will focus on the importance of high-quality feeding hay and fresh grass in rabbits' diets to support health and diet.
Broad-ranging advice
With advice on everything from the right accommodation and exercise requirements to the importance of having the company of another rabbit, RAW will also raise awareness around the wider welfare needs of rabbits.
Agria will also be offering owners three months half price insurance for new rabbit policies, while thousands of vets at practices across the UK will be offering special health checks for rabbits. Retailers and rescue centres will also be running educational events for owners and potential owners with a focus on the best ways to keep rabbits healthy and happy.
Joining Agria in sponsorship of the week are the RSPCA, PDSA, The Blue Cross, Rabbit Welfare Association and Fund, and Wood Green, The Animals Charity.