Zoological Society of London (ZSL) London Zoo's African hunting dog (Lycaon pictus) pack has more than trebled in size with the arrival of 11 puppies.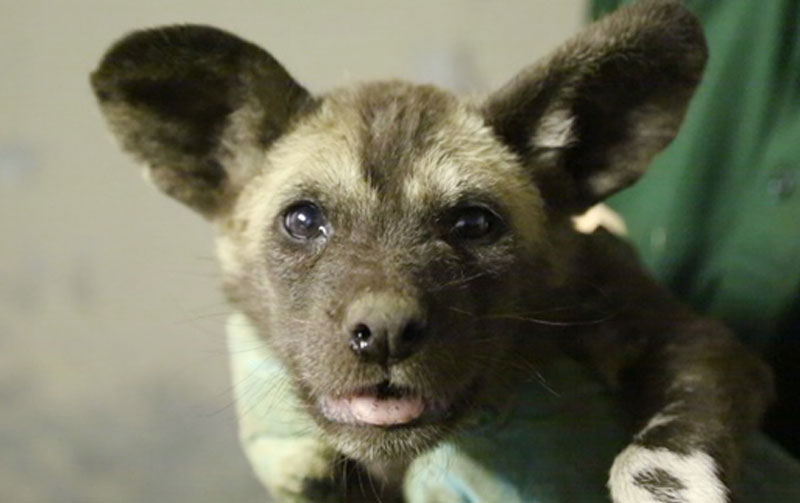 The litter, born to mum Branca and fathered by male Kruger, are the first to be born at London Zoo in almost 80 years.
Hidden away by Branca in their den for almost 10 weeks, the brood has just had its first health checks, where keepers were able to determine their genders, weigh and vaccinate each pup, plus take photos to help identify each one.
Carrying out the medical in the pups' den to ensure they stayed relaxed, the veterinary team and zookeepers formed a speedy production line to sex the pups and give them their vaccinations as quickly as possible.
Zookeeper Gerald Asher said: "The arrival of the African hunting dog pups at London Zoo is a real cause for celebration, as their species is classed as endangered in the wild."
The six males and five females all weigh in at a very healthy 3kg to 5kg.
Facing threats in the wild from habitat loss and conflict with humans, ZSL works throughout Africa to help protect the species through its range wide conservation program for cheetahs and African wild dogs.
In Kenya, ZSL's research is developing ways to help African hunting dogs and people to share the landscape. A YouTube video is available.