A Northumberland practice is starting a new era following the retirement of a vet who notched up nearly half a century of service.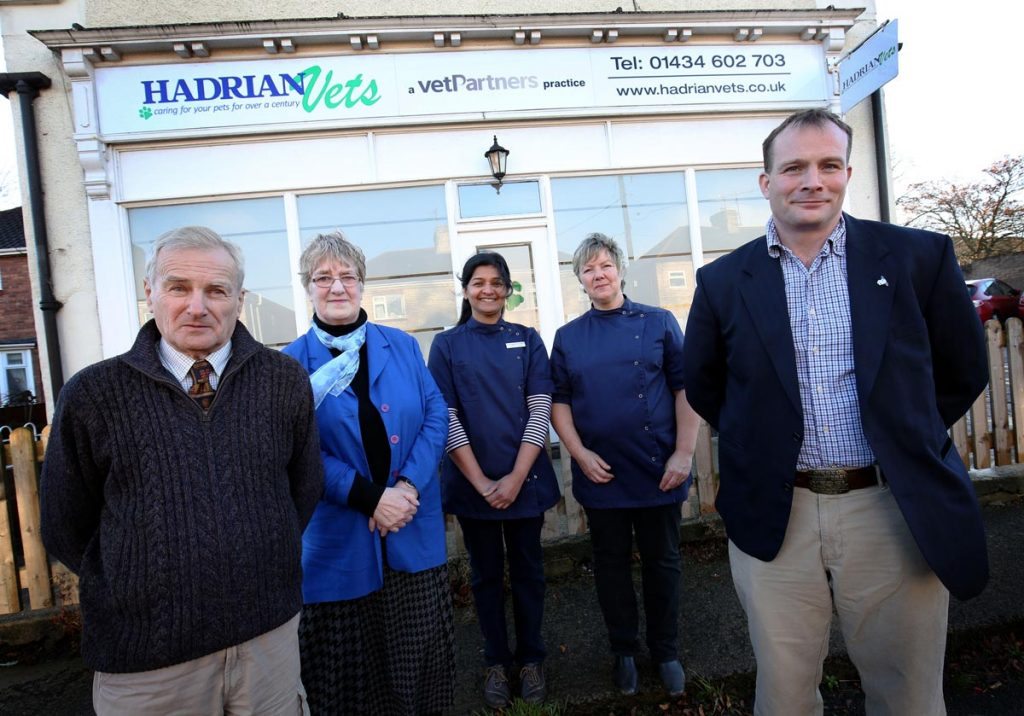 Eric Nelson joined Hexham's oldest veterinary practice – Hadrian Vets – in 1968. Now 73, he has decided to hang up his stethoscope, albeit partially, as he will continue to work one day a week, running acupuncture clinics.
Dr Nelson's wife, Wendy, who has been practice manager since 2005, has also retired. Both decisions come after Hadrian Vets joined the VetPartners group.
New era
Experienced vets Jenny White and Elizabeth Joseph – who have more than 40 years' experience between them – will take over the Tyne Valley practice. Veterinary nursing assistant Rachel Forsyth and receptionist Celia Lowe will also remain at the practice, while a new RVN and a kennel assistant have been appointed.
Dr Nelson said: "It is lovely Hadrian Vets is continuing as it means the future is secure and the name lives on."
Joined after graduation
Dr Nelson joined the practice – then known as Pickering and Co – after graduating from the University of Glasgow's veterinary school in 1968. It was a general practice, with a farming and equine section too.
One of the original partners, Dr Nelson saw Pickering and Co became Hadrian Vets in the early 1980s, as well as its move from Orchard Place to the present Dene Avenue location. Some of the north-east's leading trainers, including Arthur Stephenson, have used Dr Nelson to treat their racehorses, but he is best known in the veterinary profession as a pioneer of acupuncture.
After first using acupuncture to help cows during bad calvings, he achieved an International Diploma in Veterinary Acupuncture, and since has become passionate about other forms of complementary treatments, including homeopathy and herbal medicine.
PIC CAPTION (from left) Eric Nelson, Wendy Nelson, Hadrian vet Elizabeth Joseph, Hadrian vet Jenny White and VetPartners' north-east business development manager Jason Atherton.