Medical science entrepreneur Christopher Evans OBE will deliver the keynote speech at Veterinary Education Tomorrow (VET) Festival, it has been announced.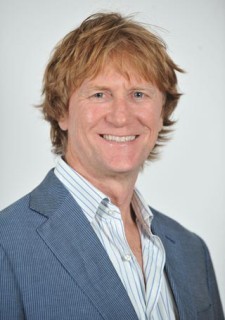 Prof Evans will address veterinary professionals on latest advancements in human medicine and explain how, by working together in the spirit of one medicine, the human medicine and veterinary medicine worlds can take giant strides forward for the good of all species.
Medical innovator
In a career spanning more than three decades, Prof Evans has played a vital role in human medicine innovation, including development of the world's first gene medicine to treat brain cancer and the world's first stem cell product to be clinically trialled on humans suffering the effects of stroke.
Noel Fitzpatrick, vet and organiser of VET Festival, said: "I am deeply honoured and very excited Prof Evans is delivering the keynote speech at VET Festival 2016.
"There is nobody better placed at the coalface of medical research and economics to inspire us to think where veterinary medicine can and should be in 10 years from now  – and nobody better qualified to talk about one medicine."
Prof Evans will join a line-up of 21 of the world's most celebrated small animal medicine practitioners, visionaries and thought leaders from across the US, Canada and the UK.