I often get asked how do I find a vet nurse?
Yes, a shortage of veterinary nurses exists. Yes, we are hard to find – but we do exist, and we may just be looking to get a new job. Yet many people report they can't find any vet nurses to employ.
Well, I just may have the answer for you. It may be the job advert you write; it may not be sending out the right message.
With this in mind, this is the first in a random and occasional series entitled "We prefer salaries to chocolate – how to hire an RVN" (note: it's also applicable to other professions).
Poor advert
It is noted among veterinary nurses how poorly written many job adverts are, often lacking such basic information as location, hours of work and a salary range.
When you run a business, you must know at least some of these things before you post a job advert, so how about you share that with us? I can't decide if I'm even going to apply without these three things being covered. If it's so "top secret", it makes me think the hours or salary aren't great, so I'm not going to contact you to find out more.
In the nursing world you must also decide who you actually need to employ. Some adverts still ask for an "experienced or qualified nurse". Under the RCVS' Code of Conduct for Veterinary Nurses, you can only have a qualified VN (there is no such thing as an unqualified VN), but your team may not need an RVN – you may need a patient care assistant. So decide what you need before you post that advert. It reduces confusion and helps you target the advert to your preferred audience.
Important information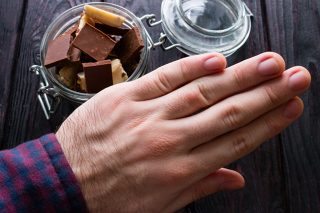 When it comes to writing the advert, try to give as much information as possible, such as:
What are the earliest starts and latest finishes?
What is your intended salary range?
How many hours per week do you work? (As the normal range is 37 to 42 hours a week, this is really important – if I'm considering two jobs with the same salary, but one requires half-a-day per week more work, I want to know)
Although a full job description is a bit too much information for print adverts, could you create a brief list of duties? Many nursing roles specialise, so it's not unusual to have jobs that focus on one area – or perhaps you need an all-rounder. Make it clear what you want and it will also help your advert stand out.
Many jobs are also advertised online, offering plenty of space to put job descriptions and more in-depth information, but it's important to offer the right impression of your practice in both print and online advertising. Your advert should tell us something about your practice. It benefits you, the employer, if that something is a good thing.
Toys are for children
What I hear nurses say is we don't like references to free chocolate or free food – we prefer a decent salary. Free food can be nice, but it's pretty low on our job search criteria, and if you've got limited words, I'm sure there are more important things to write that would make us want to be employed by you.
When trying to sell your practice to future employees it's also worth noting I've spoken to vets and nurses who would prefer you didn't say "all the toys". While it may seem a "trendy" way to say you've invested in equipment, it doesn't actually give any information. While some practices don't have a pulse ox, your version of "toys" may be someone else's basic necessities.
While the two points above can seem to make a job advert stand out, they can come across as being a bit patronising – we want to be paid with a decent salary, not food. We come to work to carry out our duties to high standards, not to play with toys.
It's all about you
What we do want to see – after the basics of hours, location and salary – is information about you:
Are you a first opinion, referral, or 24-hour cover practice?
What skills do you need from your nurses?
Do you have ultrasound, capnography and endoscopy?
Do you expect your nursing team to assist with, and use, all of these pieces of equipment?
Will you offer training or CPD for this?
We may also like just a few words on what makes your practice unique, something that makes us want to get to know you better. We want to be part of a team – maybe your team.
We're out there, but as rare as we are, you can find and employ us. But it's not with chocolate.